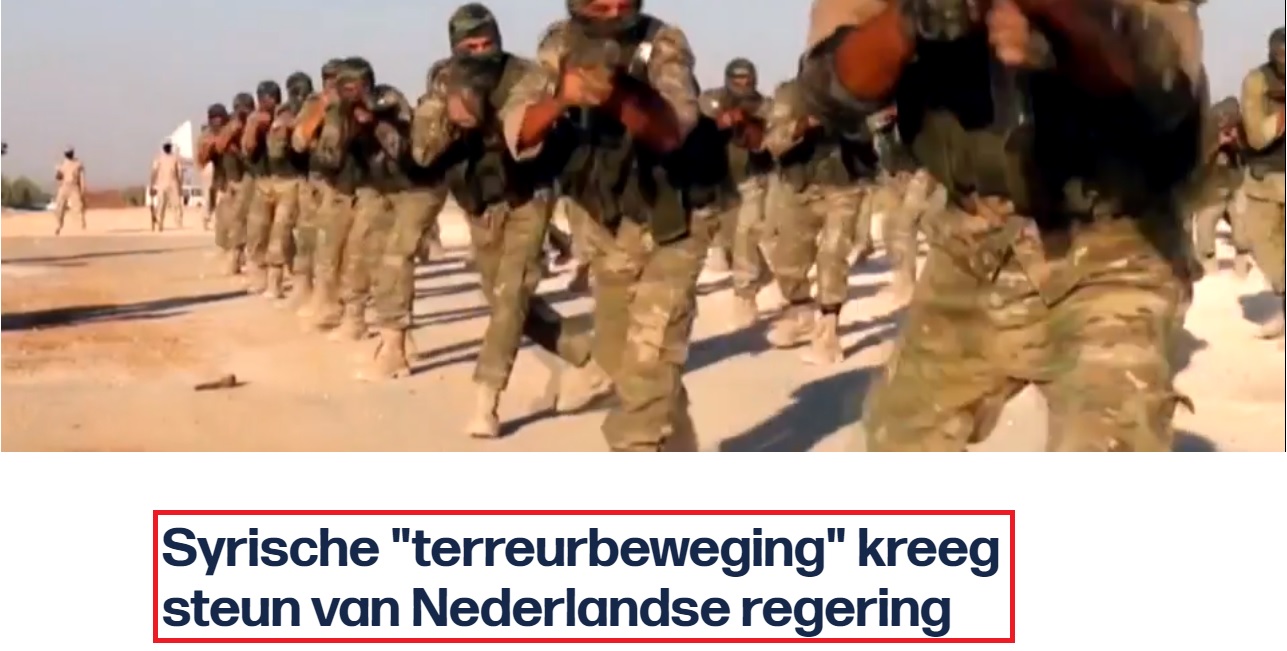 Eindelijk is er echte politieke oppositie tegen de huidige regering Rutte III en de zogenaamde oppositiepartijen D'66 GroenLinks, PvdA, SP en de ChristenUnie, die jarenlang meegewerkt hebben aan de verwoestende oorlog in Syrië (en de andere oorlogen in Irak, Libië en Afghanistan).
Gefocusseerd waren ze op Assad, de "kindermoordenaar", een "soennitische" zogenaamde opstand ondersteund, die vol met extremisten vanuit het buitenland (Saoedi Arabië en Turkije) ondersteund werden. Gefocusseerd op de "pseudo" chemische aanvallen, waar op de dag van vandaag geen "echte"bewijzen zijn, bewijzen zijn er wel degelijk dat de door Nederlandse oppositie gesteunde Al-Queda is.m. de Witte Helmen de echte daders waren, ook wordt aan het punt voorbij gegaan dat de ingrediënten voor de chemische wapens uit "Westerse" landen kwamen en zoals Baudet het verwoord in het debat, Carla del Ponte als zei, het Westen neemt stelling in voordat het bewijs geleverd was.
Natuurlijk hadden de partijen D'66, GL, maar ook de VVD geen antwoord op Baudet zijn betoog, ze vonden hem "gevoelloos". Ik denk dat de pseudo linkse partijen gevoelloos zijn. De Christen Unie heeft verraad gepleegd aan de Christenen in Syrië, omdat ze voor de huidige regering Assad zijn en waren!
Wat betreft de Koerden, die hebben verraad gepleegd aan de Syrische bevolking en zijn nu tot de orde geroepen ook ervaren ze het verraad van de VS en het Westen, al acht keer.
Conclusie
Het debat was een "zielige"vertoning van, m.n. Sjoerdsma (D'66 een geïndoctrineerde Assad hater) en Koopmans (VVD die zielig deed en Baudet gevoelloos noemde -Kleuterschool niveau) die op de man speelde en totaal geen antwoord gaven op de cruciale vragen en al met een zielige vertoning gaven.
Het zou hen sieren (de Pseudo oppositie) als ze het onderstaande artikel (in Engels, hopelijk halen ze dit niveau wel) zouden lezen, waarin ik de situatie beschrijf. Maar dat is een utopie, de volksvertegenwoordigers lezen of antwoorden namelijk nooit op vragen, artikelen uit het volk, die kritiek op het beleid of een ander standpunt innemen. Dat noemen ze democratie!
Bron: 2e kamer, YouTube, Oneworld.press
Please follow and like us: