DONEER EN STEUN ONS WERK
DONATE AND SUPPORT US:
IBAN: NL10 SNSB 0902 6349 33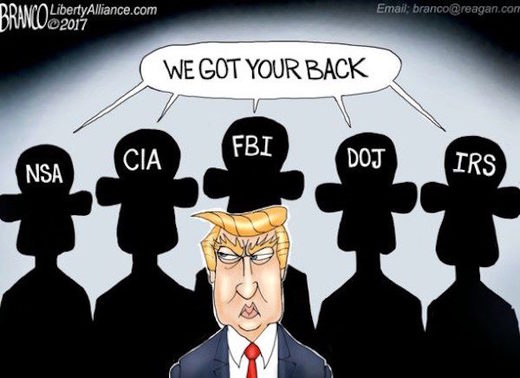 Trump  heeft zijn retoriek volledig omgekeerd en zich volledig onderworpen aan de voorwaarden die de "Deep State" – schaduwregering"  van het Amerikaanse regime," zei Assad, in een interview met Tele-Sur (Venezuela).
Vanuit het westerse perspectief zit je nu bij de "duivel, ik ben de duivel in eigen persoon". Zo denken en zijn ze in het westen (regering, die op hun beurt ook weer geregeerd worden door de VS en EU "Deep State"," zei de Syrische president Bashar al-Assad tegen teleSUR's Rolando Segura in een exclusief interview uit Damascus. Claims van chemische aanvallen, evenals de verschuivende geopolitieke uitlijning die de oorlog beïnvloed en zijn land heeft verwoest.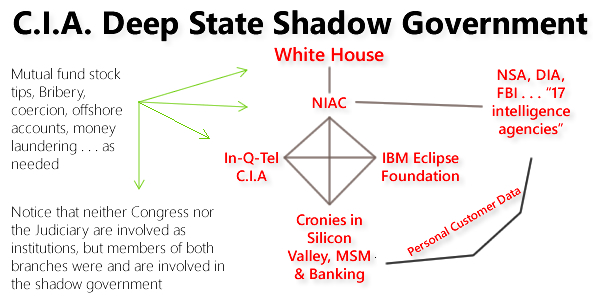 Over het onderwerp van Donald Trump zei de Syrische leider dat de Amerikaanse president "geen beleid heeft", maar eerder "spontane"  beslissingen  genomen heeft,  door orders uit te voeren van "de inlichtingenbureaus, het Pentagon, de grote wapenfabrikanten, oliemaatschappijen en financiële instellingen ."
"Zoals we de afgelopen weken hebben gezien, veranderde hij zijn retoriek volledig en is onderworpen aan de voorwaarden van de diepe Amerikaanse staat, "Deep State = schaduwregering"  van het Amerikaanse regime," zei Assad.
Ondanks het feit dat hij voor de verkiezingen het interventie-buitenlands beleid van zijn voorganger Barack Obama verachtte en afzwoer, Schoot Trump op 6 april, j.l. 59 tomahawk-raketten op de al-Shariat-luchtbasis in Homs af, in reactie op beschuldigingen van het gebruik van chemische wapens door de Syrische regering – Beweringen die de leider van Syrië ontkent.
Luister hier naar het hele interview met Telesur en France1 (English, Spanish and Arabic):
https://www.youtube.com/watch?v=kjhcvYFrSIk
https://www.youtube.com/watch?v=-k0SZ6wELaM
bron: Telesur, France1, Youtube.