DONEER EN STEUN ONS WERK
DONATE AND SUPPORT US:
IBAN: NL10 SNSB 0902 6349 33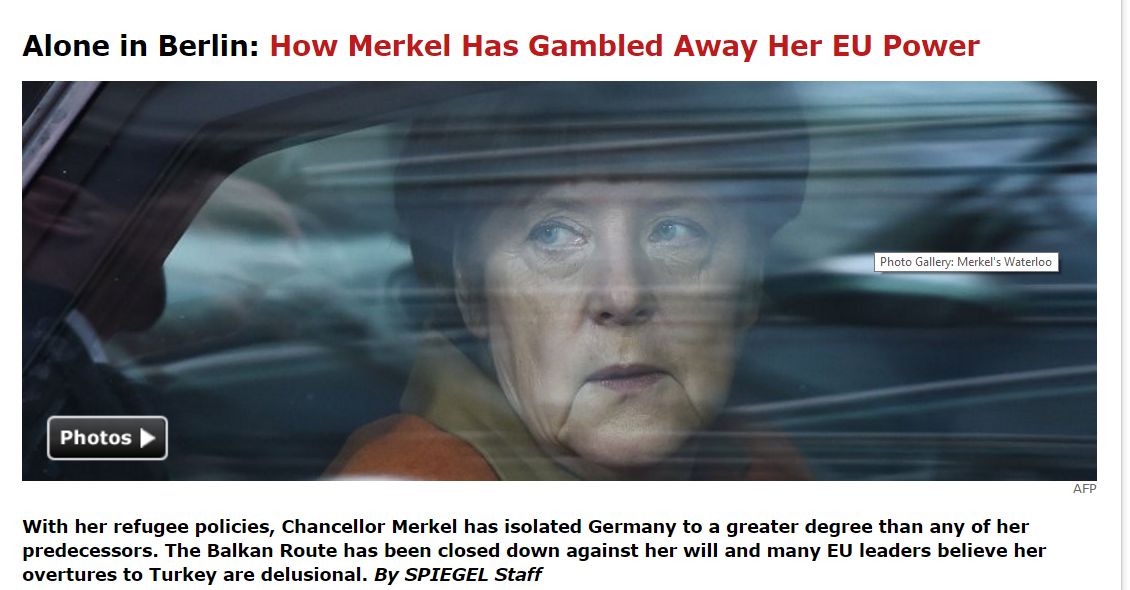 Frau Merkel en haar regering, hebben ze niet allemaal meer op een rijtje in hun bovenkamer, als je dit bericht leest. Of zijn ze zo bang?  Dat is een slechte zaak voor hen, als je bang bent voor je eigen volk! De Duitse en natuurlijk zal de Nederland regering, als braafste jongen of meisje, in de klas van de EU, volgen in deze totale destructie van democratie en vrijheid. Was het juist niet de stelling, als je iets verbied, wordt het erger?
Maar "das war Einmahl", lang lang geleden, voor dat de EU, uit haar voegen gegroeid, expansie drift en nietsontziende maatregelen uitoefende, het doet een beetje denken aan het vroegere "Romeinse Rijk". Hitler was er ook een fan van het "Dritte Reich" en daarmee refereerde hij aan het Romeinse rijk.
Dit is wat de plannen zijn in Duitsland, voordat er verkiezingen komen in het najaar:
Duitsland is van mening door juridische middelen om social media giganten zoals Facebook en Twitter  522.000 Euro per dag te beboeten en ook aanverwante websites, die hun nieuws via deze kanalen verkondigen. Deze websites (met kritiek en waarheidsvinding, die "fake"nieuws worden genoemd) worden dan natuurlijk verwijderd door deze sociale media giganten en geblokkeerd. De eigenlijke verliezers zijn wij, het echte nieuws en natuurlijk de burgers!

Angela Merkel heeft weer een slechte zet gedaan, de 2e uitglijder van deze Duitse Frau Merkel, een koploper in het om zeep helpen van democratie en  onderdrukking van de vrijheid van meningsuiting (wereldwijd) via financiële chantage die wordt geheven op social media sites. Het neemt STASI achtige vormen aan, maar ja ze is een kind van de DDR.

Een kwalijke zaak , voor elke weldenkende burger. De burger die zelf in staat is om te oordelen, wie zij gaan stemmen, wie goed is voor hen of het land. Dit verergert de zaak. De AfD, lacht, zij krijgen door deze "politiestaat achtige" wetten meer stemmen, als er dan niet gemanipuleerd wordt met de stemmen natuurlijk. Want ik ben bang dat deze zo aardig lijkende "elite", bang is om hun macht te verliezen en alles in de strijd gooien om hun posities te behouden. Een harde dobber voor het Duitse volk, maar ook het Nederlandse in Maart 2017.
Bron: 21stCenturyWire