DONEER EN STEUN ONS WERK
DONATE AND SUPPORT US:
IBAN: NL10 SNSB 0902 6349 33
We  zien in de huidige atmosfeer van koude oorlog retoriek, waar de anti-Russische hysterie zich verspreid heeft als tyfus, hoe makkelijk het grote publiek deze propaganda geaccepteerd heeft. De Russen zijn de boosdoeners, alle "vrije"landen worden regime's genoemd, of makkelijk voor de senaat en EU afgedaan als dictators.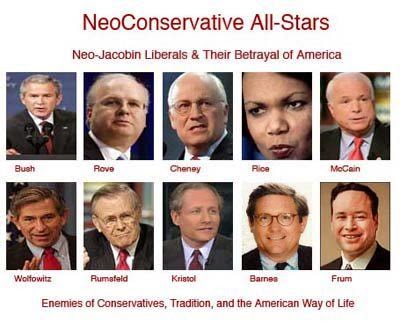 Ik denk niet dat de demonisering van de door de Russische overheid gefinancierde nieuwsorganisaties zoals RT en Sputnik zal stoppen. Het was slechte een eerste golf van haat, de tweede golf zal richten op Rusland-gefocusseerde organisaties die niet door regeringen worden gefinancierd, maar de officiële Amerikaanse overheidslijn zegt (ook de EU zal dit overnemen) dat Rusland onze nummer één vijand is  wil graag in Rusland de regering omverwerpen. Populaire privé alternatieve websites zoals The Duran en Russia Insider zullen waarschijnlijk de volgende op de lijst zijn als zijnde nepnieuws en ook de pro-Russische alternatieve nieuwssite's in de EU, wat zij zien als pro, is alleen maar een afzetting tegen de eenzijdige berichtgeving van de Westerse media, er zijn altijd 2 kanten aan een verhaal, de andere kant wordt nooit vertelt, daarom ontstaat er polarisatie en kan de westerse media niet meer onafhankelijke worden genoemd!
En na deze tweede golf kan je er zeker van zijn dat er nog een druk op andere alternatieve media gaat komen die niets met Rusland te maken heeft, maar die rebelleren tegen het Amerikaanse internationale buitenlandse beleid, d.w.z imperialisme en oorlog. De EU keurt dit beleid ook goed, daar zij zelf al decennia lang een imperialistisch beleid voeren. Geschiedenis? Welnee, de EU heeft troepen in Afghanistan, Irak, Libië platgebombardeerd, troepen in Mali en andere Afrikaanse landen, gewoon troepen hoor, die niets met vrede en veiligheid te maken hebben:.
Gek, zeg je? Vergeet niet dat deze oorlog tegen ons de alternatieve media,  vorig jaar is begonnen toen de Washington Post op een voorpagina-artikel opriep die alle bovengenoemde Russische sites beschuldigt!
Wat zou er volgende zijn? Lees je een van deze alternatieve nieuwssites? Scrolt u naar artikelen die het Amerikaanse sanctiebeleid tegen Rusland verzetten? U gaat transacties aan via uw bank?. U zult onderworpen zijn aan "sancties" zoals beschreven in de " de wet van  Amerika's tegenstanders, de nieuwe sancties wet. Als U maar flink genoeg schopt tegen het huidige regime van de VS en EU, zult net als velen van ons een "dissident"in eigen of buitenland worden!
Dit gaat nooit gebeuren, zou je zeggen, in onze zogenaamde democratie? . De overheid tolereert geen particulier nieuws omdat ze afwijken van de officiële versie van de neocons in Washington en EU richtlijnen.
Wat doen ze met je? Eerst negeren ze je, op alle reguliere media en politiek, als je te lastig wordt, maken ze je het leven zuur en ondraaglijke, met allerlei restricties, Facebook is een handig middel voor bv. werkgevers, overheid, medische wereld om je als persoon non-grata neer te zetten.
De toekomst ziet er niet best uit, maar laten we hopen op de val van het neo-liberalisme, kapitalisme en de huidige ondemocratische regeringen, die allen geen oog hebben voor de bevolking! Hoogmoed komt voor de val en laten we dat precies hopen!