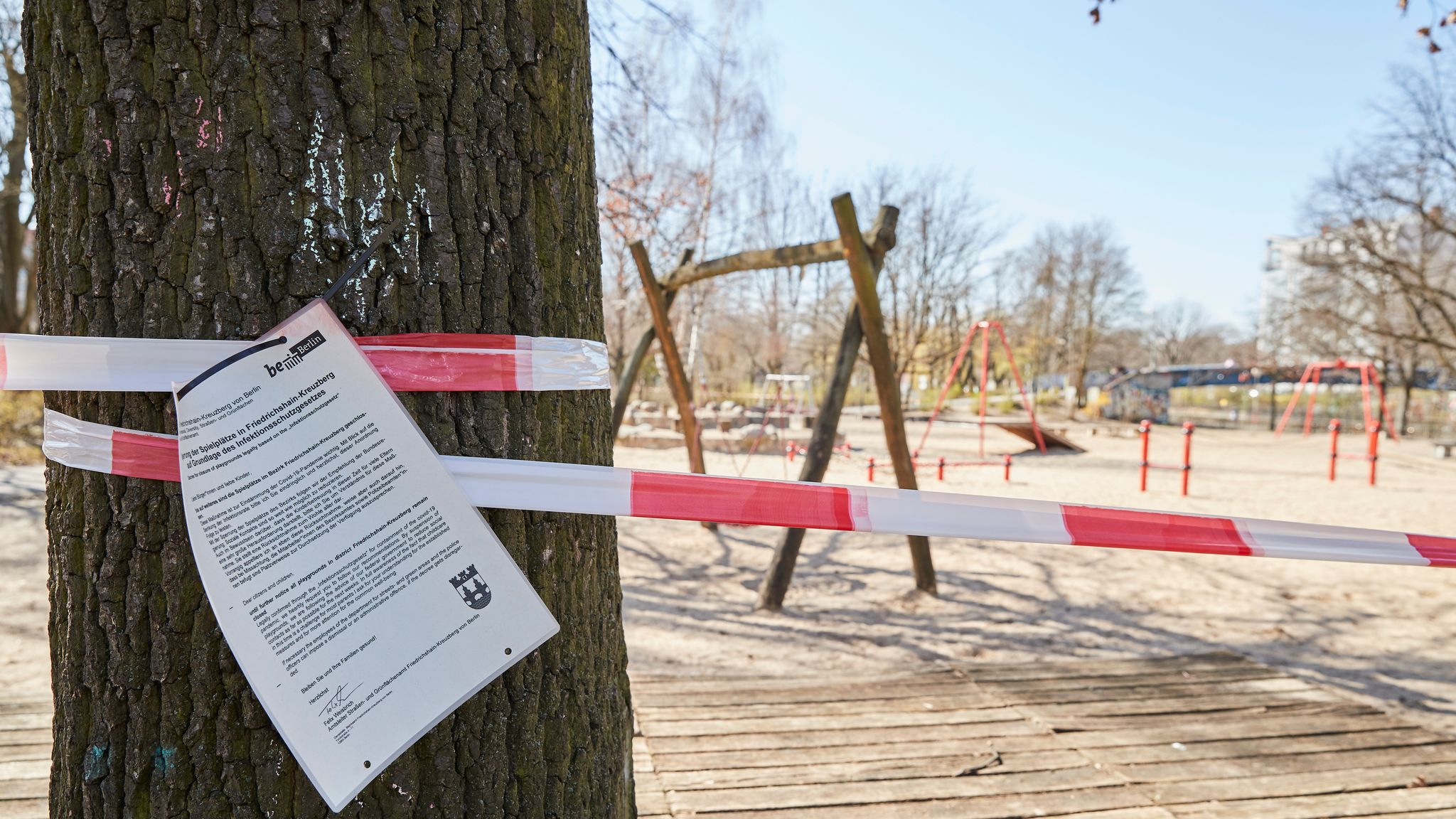 Of course, measures have to be taken to protect people from the virus and chaos. But, the draconic measures in some states of Germany, are out of proportion. Violations of the new restrictions will be monitored by local regulatory officials and the police. There are no, Germany-wide guidelines on fines, leaving it up to the individual states to decide for themselves. You may ask yourself is Germany one country?
Overview
Bayern: Violations can result in fines starting from 150 Euros for entering a children's playground. They double in case of repeated violations. Fines can be up to 25.000 Euros. Limitation of movement: family visits as usually paid over Easter will not be possible. It is not allowed to visit people from a different household, not even over Easter. Fine: at least 400 Euros. From midnight, Bavarians will not be permitted to leave their homes without good reason.
Brandenburg/Berlin: Violations of the minimum distance in public spaces (1.5 meters) could in future cost between €50 and 500 Euros in Berlin. Residents who are stopped by police and cannot identify themselves despite being required to show proof of identity and address may have to pay somewhere between €25 to €75. Anyone who is outside their home without having a valid reason for doing so could be faced with a fine of up to 500 Euros. Anyone who opens a business that is meant to be closed (such as a non-essential shop or bar), could face a fine of up to €10,000. Operators of businesses that are still open but do not adhere to prescribed hygiene measures may have to pay up to 2,500 Euros. In repeated cases, a fine of up to €25,000 is possible – this is the maximum amount stipulated under the Protection against Infection Act in the area of administrative offenses.
Violations of the right of assembly are considered criminal offenses: anyone caught "with three or more participants" at events or meetings could be charged under a criminal offense.
This applies to both the organizers and the guests. And, as a lesser offense, anyone who organizes or attends an event with fewer than three participants may be liable to a fine of up to €2,500 (for organizers) or €500 (attendees). The basis of all decisions and measures taken in Berlin so far is under the Protection against Infection Act. Up to now, police and the public order office have acted without a clear catalog of fines.
North Rhine-Westphalia:
'Harsh punishments'
According to the rules, if more than two people meet in public who are not related, they could each be slapped with a €200 fine. People who are caught violating a visitation ban – for example to a retirement home or hospital – will have to pay a fine of €200. These rates apply for a first offense but for serious cases, they can be doubled. Repeat offenders face paying up to €25,000.
Forbidden picnics could cost €250 per person, while those who organize sporting events face paying €1,000. Meanwhile, people who eat takeaway food closer than 50m to the restaurant or snack bar might have to pay €200 if caught.
Conclusion:
The above states are just 3 states, for instance in Sachsen it's forbidden to sit on a bench (outside) by yourself. The problem is the different states in Germany have each their own governments, so to speak and therefore apply different rules. No one speaks about the homeless, the junkies (many of them in Berlin and Frankfurt), the illegal, the violent clans in Berlin, who have their own state inside Germany.
The mass media gives you every day some gruesome news, with empty IC beds, saying, already for two weeks, they are prepared. Warn the people over the fines and behave like an Atomic bomb was dropped on the world.
But no word about the cause, meaning how did the virus originate, in a Lab? Bioweapon? China? The USA? Why is Sweden not under lockdown? For a "normal" virus you don't have to take draconic measures like this, is there something else we do not know? Questions, without answers, which is always suspicious. We know governments lie about everything, so why not lie about this? Trust is gone a long time already for many people.
The so-called solidarity is worthless if countries like the USA are stealing masks from Germany and Turkey stealing IC beds. Italy left alone. China and Russia stepping in! Why do we have an EU? Just for the people who work there, to have a "big" income and make stupid rules. As I said before, the Europeans must wake-up and after this ordeal to start a whole new society, with real democracy. But then we have to eliminate the 1% rich and Illuminati first, that's the big problem.