Het 'vreemde' verhaal van Maria Pevtchikh
Volgens berichten in de Duitse media werden de lege water flessen, die Navalny op zijn Instagram account deelde, tegelijk met Navalny in hetzelfde vliegtuig naar Duitsland gebracht! De flessen werden dus eigenlijk meegenomen, door Maria Pevtchikh, die dit aan de BBC vertelde in een interview.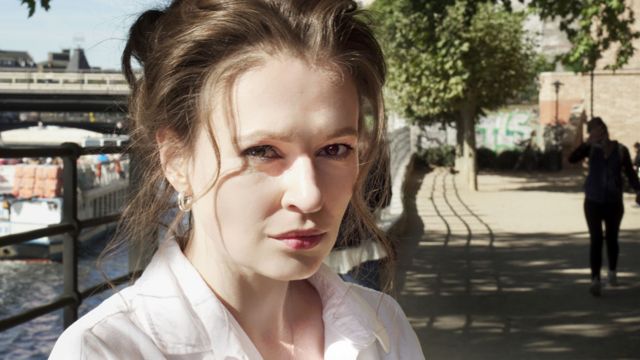 Deze vrouw Maria, een insider bij Khodorkovski's netwerken, is echter de enige van Navalny's groep die niet reageerde op de dagvaarding van de Russische onderzoekers. Bovendien moet worden opgemerkt dat Navalny zich tegen Vladimir Achourkov, zijn partner, die sterke banden heeft met Khodorkovski, heeft gekeerd tegen Vladimir Achourkov. Dezelfde Khodorkovski waarvan Maria Pevchikh een naaste medewerker is. Vladimir Achourkov leeft in de VK, net als Khodorkovski en heeft politiek asyl.
Maar de zaak wordt nog vreemder, de vader van Maria werkt in de medische en nanotechnologie sector. Maria zijn dochter is betrokken bij het Skinport project om injecties van medicijnen en vaccins door de huid toe te dienen, zonder door de bloedstroom hoeven te gaan.
Leonid Rink, een van de uitvinders van de Novitchok, riep op tot het controleren van de wetenschappelijke laboratoria van Maria Pevtchikh's vader, omdat het zeer gemakkelijk zou zijn geweest om een aantal giftige stoffen te vervaardigen.
Als we teruggaan naar dit verhaal van de fles water met Novitchok, betekent dit dat Navalny het gif zou hebben toegediend gekregen toen hij nog in zijn hotel in Tomsk was. Echter, als we het verhaal van kopjes thee drinken op de luchthaven van Tomsk, wat zeker meer dan een uur duurde, gaf zijn secretaresse aan en ook het inchecken dat ook minstens 30 minuten duurt en dan nog de rit van zijn hotel in Tomsk naar de luchthaven te komen, betekent dit dat Navalny ten minste twee uur voor het opstijgen van het vliegtuig werd vergiftigd en meer dan drie uur voordat hij behandeld werd! Het is algemeen bekend dat Novitchok slechts een paar minuten nodig heeft om symptomen te veroorzaken, dat zou betekenen dat Navalny dood of op zijn minst ernstig ziek of gehandicapt zou moeten zijn (ervan uitgaande dat hij een flinke dosis zou hebben gekregen).
Het duistere spel van Duitsland
Het was de Duitse Bundeswehr, wiens laboratorium de aanwezigheid van Novitchok in de monsters van Navalny zou hebben ontdekt, maar Duitsland weigerde de informatie en bevindingen aan Rusland door te geven in naam van 'staatsgeheim'.
Duitsland is dus bang dat Rusland zal ontdekken dat ze de formule van Novitchok natuurlijk kennen en dat 'Duitse' wetenschappers weten hoe ze gif moeten detecteren (met andere woorden Berlijn is bang dat Moskou weet dat Duitse wetenschappers zo competent zijn om te weten dat het Novitckok verhaal 'fake' is). Er is dus niets geheimzinnig aan! Westerse landen kennen Novitchok en weten ook hoe ze dit moeten produceren! Novitchok is niet langer een gif uitsluitend geproduceerd in Rusland sinds de val van de Sovjet-Unie en destijds de vlucht van vele wetenschappers naar het Westen, is het overal bekend.
De bevestiging van de aanwezigheid van Novitchok in Navalny's monsters zijn geanalyseerd door laboratoria die allemaal behoren tot de NAVO of de EU-landen, dat wil zeggen landen die Amerikaanse bevelen gehoorzamen, bewijst dus niets. Ook is bekend dat het (VK) Statecraft Institute (een bolwerk voor MI5 en MI6) vele vergiftiging verhalen en oorlogen regisseren en plannen!
Wat betreft de OPCW (Organisation for the Prohibition of Chemical Weapons) die ook de monsters van Navalny , voor analyse heeft gekregen, heeft de twijfelachtige reputatie en aangetast door het schandaal van het vervalste rapport over de chemische aanval die in april 2018 in Douma in Syrië zou hebben plaatsgevonden, dat de betrouwbaarheid van de uitgevoerde analyses niet kan worden gegarandeerd. Aangezien de organisatie al een rapport heeft vervalst om aan de Westerse politieke agenda te voldoen, is het duidelijk dat zij niet neutraal noch betrouwbaar zijn!
De zaak van Navalny's vermeende vergiftiging met Novitchok is de meest absurde farce, na het politiseren van COVID-19. Een smerige fraude en "valse vlag" die de Duitse politiek i.o.v. de Amerikanen gebruiken om het Nord Stream 2-project te stoppen.
Het geduld van Rusland lijkt ten einde te zijn gekomen met betrekking tot de kolonialistische en imperialistische houding van Westerse landen. Wat betreft hun idee om door de Navalny 'valse flag" zaak een nieuw pakket aan sancties te willen opleggen aan Rusland is absurd!
De Westerse landen zouden er goed aan doen de verklaringen van de Russische autoriteiten serieus te nemen en vooral het feit dat als Duitsland de door Rusland gevraagde gegevens blijft weigeren. Rusland zou dit als een vijandige daad kunnen beschouwen, met alle gevolgen van dien! Ook zou m.n. Duitsland zich twee keer achter haar oren moeten krabben, gezien het feit wat er gebeurd is in WWII en de 'wonden' bij veel Duitsers en Russen nog niet geheeld zijn!
De ziekelijke Russofobie van zowel de EU als de NAVO is alomvattend, dus kunnen we politieke of zelfs gewoon fysieke manipulatie van de monsters niet uitsluiten (van de bovengenoemde waterfles). Als de COVID-19b epidemie ons iets heeft geleerd, is het dat de wetenschap niet immuun is voor vervalsingen in naam van geld en politiek!
[dntplgn]