DONEER EN STEUN ONS WERK
DONATE AND SUPPORT US:
IBAN: NL10 SNSB 0902 6349 33
Hieronder volgt de opinie en instructie van Peter Lavelle, bekende TV presentator bij Russia Today in Moskou.
Er wordt ons verteld  "ghost censuur" aanwezig is voor vele nieuws en websites, het betekent dat je wel aanwezig bent op  de sociale media, maar onzichtbaar in bv. het nieuwsoverzicht, de gebruiker of website beheerder is zich er helemaal niet van bewust. Het doel is beangstigend : weigeren van een "beledigende" website zodat het verdwijnt voor het publiek. We vermoeden dat vele sites zoals:  De Duran, 21stcentrury wire, RT, maar ook vele andere sites in Europa, de zogenaamde alternatieve media, doelwit is van deze nieuwe vorm van censuur.
Peter Lavelle: Ik had nog nooit gehoord van "ghost censuur:,  totdat ik  een "ghost"werd  door Twitter. Dat is natuurlijk het idee – ze censureren je zonder te beseffen dat je gecensureerd wordt. Mensen krijgen niet langer meldingen wanneer ik post en de tweet wordt alleen geplaatst in het twitter nieuwsoverzicht voor volgers, die dan toevallig zijn aangemeld op het moment dat mijn tweet eruit gaat.  Die mensen die later inloggen kunnen mijn  tweets niet meer zien. De meeste van mijn tweets kan ik niet meer vinden, ook niet via  twitter zoekopdrachten, verdere beperkingen worden toegepast wanneer mensen mijn tweets retweeten.
Sinds het zogenaamde "ghost censuur", is het twitter verkeer  gedaald met  90%.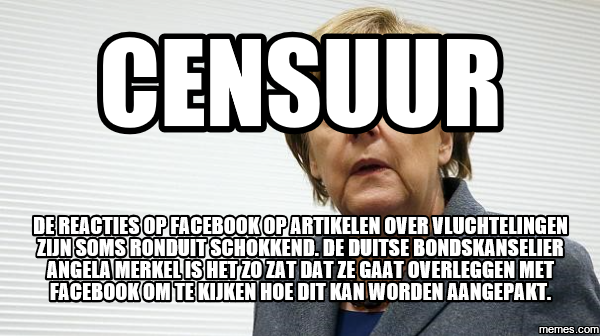 Er wordt ons verteld dat alternatieve nieuwssites op internet en sociale media bronnen zijn van "fake nieuws" die opzettelijk nieuws vervormen en zij zouden de publieke sfeer haar opinie verstoren . Sterker nog, er zijn mensen die valse verhalen verzinnen en er geld mee verdienen.Dit wordt ons vertelt!

Het merendeel van de mensen die zich bezighouden met deze praktijken hebben als enigste doel  het genereren van geld. Gelukkig is een "klik lokaas"  altijd makkelijk te herkennen. Om de schadelijke gevolgen van de deze profiteurs te beperken hebben ze een nieuw middel gevonden" alle sites die afwijken van de "gevestigde waarheid"  door de politieke elites en hun echokamer van de mainstream media worden systematisch geboycot. 
Gebruikmakend van "ghost censuur" is een teken van zwakte . Een aanval op  schadelijke nep nieuws is niet het doel.  Het is een manier van de mainstream media om het vertrouwen van het wereldwijde publiek terug te krijgen. Ze zijn niet langer geloofd en vertrouwd. Niet geloofd en vertrouwd is een opening voor andere nieuws outlets om het werk te doen van de mainstream media die niet  meer presteert, niet onderzoekt en niet meer de waarheid vertellen en daarmee het  informeren van het grote publiek.
Deze frontale aanval op de alternatieve media is een zeer gevaarlijke strategie. Het zal nog meer het   vertrouwen in de heersende elites afbrokkelen en  het publiek zal nu tot slotsom komen dat ze worden bedrogen en voorgelogen. Censuur is niet het antwoord – een open dialoog van concurrerende ideeën is het antwoord.

Sociale media netwerken zijn groter dan de  oude gevestigde media  geworden. Ze speelden een massieve rol in de Brexit , de overwinning van Donald Trump en hoe wij als burgers onze beslissingen maken. De "elites" hebben nu een eigen  ​​alternatief platform om hun boodschap te controleren en te  vinden: Facebook en Twitter.

Wat kunnen we doen?:
Ga naar "The Duran's" Facebook-pagina of éen van uw favoriete pagina's en selecteer 'Zie Eerste' onder de tab 'Na' (hieronder te zien). Dit zal Facebook's  algoritme  omzeilen en  voorkomen dat ze jouw nieuws censureren.
Bron: Duran – Peter Lavelle, 21stcentury Wire – Vanessa Beeley