DONEER EN STEUN ONS WERK
DONATE AND SUPPORT US:
IBAN: NL10 SNSB 0902 6349 33
Sonja van den Ende – translated into English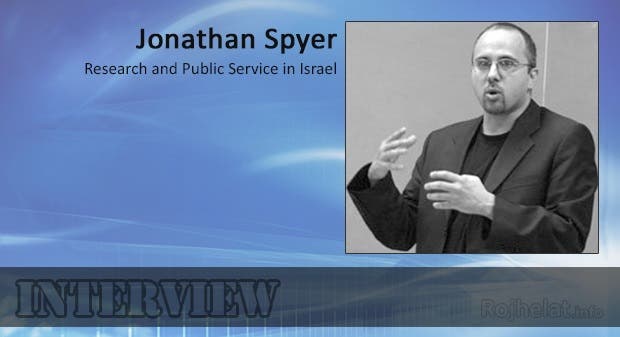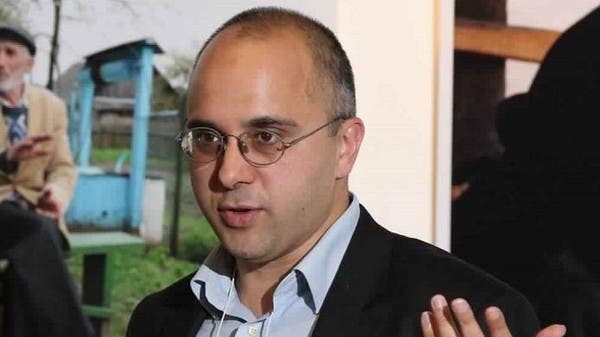 British researcher  Andrew Jonathan Spyer (dual Israelian citizenship) obtained a visa to enter areas under Assad's control last April 2017. He obtained a visa by applying to a "peace mission" organized by Jamal Daoud, a Sunni- Syrian-Jordanian, who lives in Australia and says he is in favor of Assad, according to Spyer, in his report published on his website, www. jonathanspyer.com and on Al-Arabiya.
The British-Israelian researcher wrote in his report, an incident involving a "unnamed Russian journalist", who threatened him with his weapon and accused him being an Israelian spy, spying on the delegation. Spyer stressed that the authorities, inside Syria, could not do anything against the Russian journalist, who threatened him with his weapon, because,  he was a member of the delegation, a foreigner, and  Russian, he (Spyer) further blamed as he calls it "the Assad regime" to have no "sovereignty  in their own capital Damascus. 
ED:  This incident has been kept away by the organizer: Jamal Daoud, who is now under suspicion of pro-Assad journalists and activists, like me. A Facebook campaign by him, under the page:
https://www.facebook.com/Fake-Experts-on-Syria-126995624492313/?pnref=story
Is accusing many pro-Syrian activists and journalist of being spies, which is quite ridiculous and he writes his sickening FB posts accusing everybody, but himself.
Conclusion: he should not be allowed to enter Syria anymore, he made himself a target of insinuating that others are spies, but he is the one who brought a spy to Syria. If you check people thoroughly on social media, you soon find out who is Andrew Jonathan Spyer.
Left Jamal Daoud, next to him the Israelian spy: Andrew Jonathan Spyer. (Photo: FB – Peace Mission)
Furthermore, Spyer ridiculed the slogan "#Aleppo in our eyes," which is set as background for his Facebook account, he pointed out (to Al-Arabiya),  that the Syrian regime (he keeps on calling the government regime) means that # Aleppo in his eyes, means surveillance, monitoring and inspection and no freedom for the people, done by the Assad government.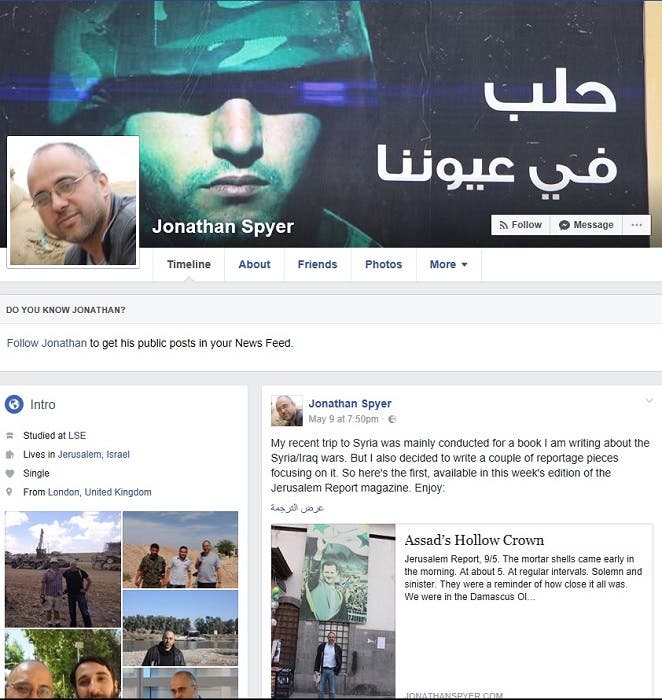 The journalist had already entered Syria before, to areas controlled by the Syrian opposition, so he had contacts with Al-Queda, Al-Nusra, FSA and maybe ISIS, the allies of Israel. As stated in his report.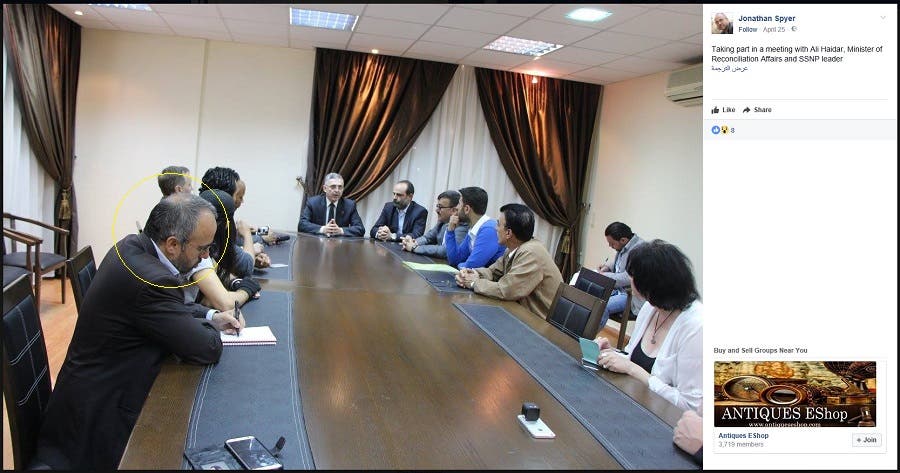 In response to the reality, he launched an attack on the Minister of Information  and the Minister of Reconciliation and the rest of the visits, after he was officially received, they provided him with all facilities and information, a treat to any investigative journalist, aspiring to see the reality.
In his end-report he surprised the "peace delegation" by writing a report on his visit entitled: "Assad's hollow crown", in which he describes the control of Iran, Hezbollah and the Russian forces, putting the government of  Assad in an "imaginary presence without significance", shortened by the researcher in a dramatic expression: Assad's hollow crown.
Spyer's UK Passport.
Among the temptations offered by the Syrian regime (as he describes it) to the British journalist, they allowed him to meet with officers of the army of president Assad's army and with  the Minister of Information: Mohammad Ramez Tourjman, who is now subjected to a violent campaign, due to the visit of this Israelian spy.
The British journalist stated further, that the organization of the tour to visit Syria (Jamal Daoud) , was coordinated with the Ministry of Information , and that  they provided the delegation with a representative of the government, accompanying the delegation in all his movements.
Ed note: He used the Syrian government in all ways to obtain information, which he would pass through the Israelian regime and it's newspapers.
Spyer met the Minister of Reconciliation Ali Haider (Syrian government) , and published a picture of the meeting, which included, in addition to Spyer, some members of the delegation that visited Syria, and areas under the control of Assad.
It is noteworthy to mention: that the media information of the " Hezbollah" refers to the British journalist Jonathan Spyer as "an Israeli journalist spy" while Arab media sources called him "British journalist." Spyer is a resident of Israel, and is a researcher at the international research center known  as: